---
Pictured below are a couple of the sheath styles I make for the Rambo "First Blood" and Rambo "Mission" knives. They are as close as possible to the original sheaths used in the movies. The sheath sold with the U.C. Rambo I knife is nothing like the actual sheath used in the filming.
Made from oil tanned harness leather and hand stitched with 4 cord waxed linen thread. Finished with Neatsfoot Oil and a final application of Mink Oil for weather resistance.
No stone is included with the sheath but the stone pocket is formed to take a 4" x 1" x 1/2" stone, which is the size used in the original. If you need a different size pocket let me know. The Rambo II knife used an EZE-Lap Diamond sharpener, which is not included but they can be found on the net. Ask if you need a link.
To order just send email through link at bottom of page. Payment through Paypal, money order or personal check...normally shipped within 3 days of receiving payment.
Rambo First Blood Sheath
Price....$65.00 plus $10.00 Priority Shipping with Delivery Confirmation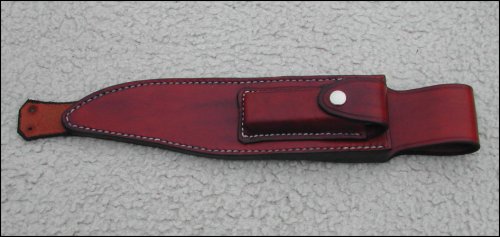 Rambo Mission Sheath
Price....$70.00 plus $10.00 Priority Shipping with Delivery Confirmation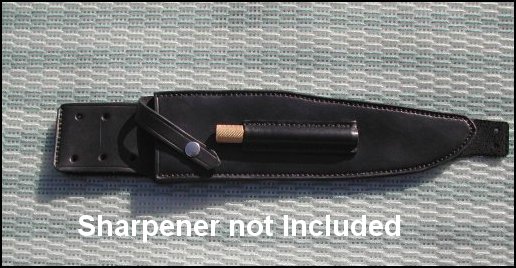 email: hvsavage@savagesheaths.com