---
Below are a couple of sheaths for the Fairbairn Sykes fighting knives. These syle sheaths were believed to have been used by the OSS and SOE. Button sheath has hole/slit for a Sam Browne stud but was normally carried tucked in the waistband. The second sheath, with belt slots, has the tip reinforced with extra leather, probably to keep the tip of knife from coming through while parachute jumping.
Made from oil tanned harness leather and hand stitched with 4 cord waxed linen thread. Finished with Neatsfoot Oil and a final application of Mink Oil for weather resistance.
To order just send email through link at bottom of page. Payment through Paypal, money order or personal check...normally shipped within 3 days of receiving payment.
Fairbairn Sykes Button Sheath
Price...$42.50 Plus $12.50 Priority shipping with Delivery Confirmation
Fairbairn Sykes Slot Sheath
Price...$50.00 Plus $12.50 Priority shipping with Delivery Confirmation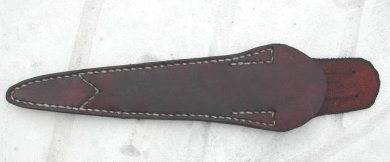 Fairbairn Sykes Shanghai Police Style Sheath
Price...$45.00 Plus $12.50 Priority shipping with Delivery Confirmation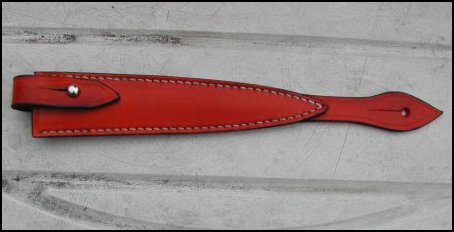 Fairbairn Sykes Randall Style Sheath
Price...$52.50 Plus $12.50 Priority shipping with Delivery Confirmation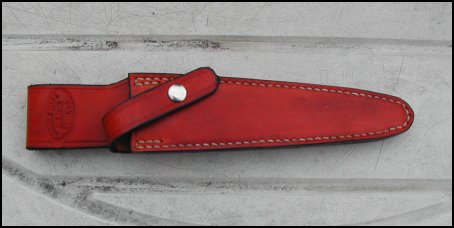 email: hvsavage@savagesheaths.com