---
Pictured below are a couple of the sheath styles I make for the Cold Steel Trailmaster, Laredo Bowie, and Recon knives. While the knives look and fit great in these sheaths, you are not limited to this particular style....I can make most any other style sheath for most of the Cold Steel knives.
Made from oil tanned harness leather and hand stitched with 4 cord waxed linen thread. Finished with Neatsfoot Oil and a final application of Mink Oil for weather resistance.
No stone is included with the sheath but the stone pocket is formed to take a standard 3" x 7/8" x 3/8" stone. If you need a different size pocket let me know. To order just send email through link at bottom of page. Payment through Paypal, money order or personal check...normally shipped within 3 days of receiving payment.
Custom Leather Sheaths for Cold Steel Knives
Cold Steel Recon
Price....$60.00 plus $8.50 Priority Shipping with Delivery Confirmation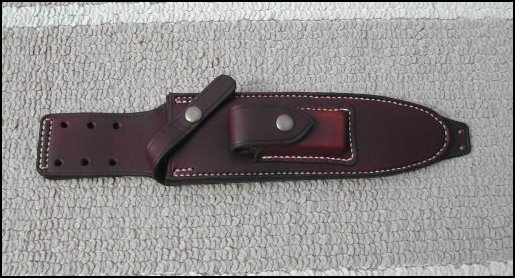 Cold Steel Trailmaster
Price....$65.00 plus $10.00 Priority Shipping with Delivery Confirmation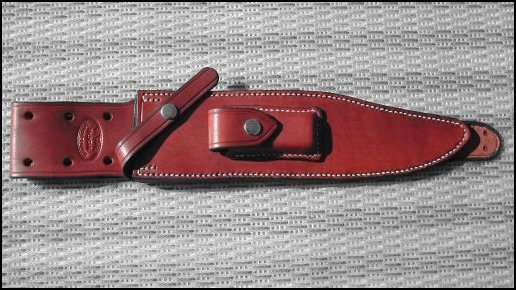 Cold Steel Tai Pan
Price....$60.00 plus $8.50 Priority Shipping with Delivery Confirmation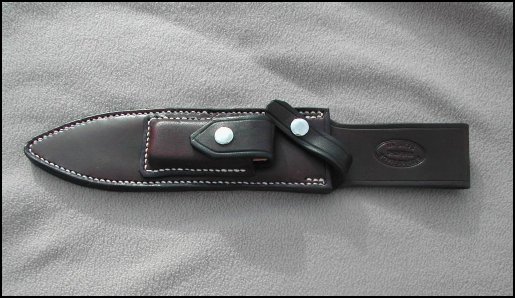 Cold Steel Laredo Bowie
Price....$70.00 plus $10.00 Priority Shipping with Delivery Confirmation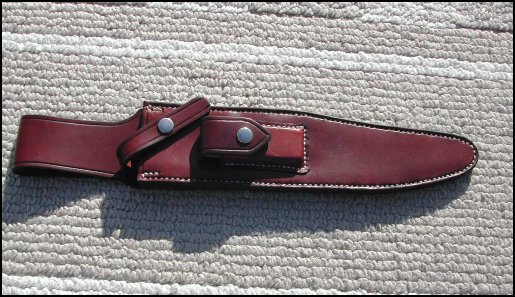 email: hvsavage@savagesheaths.com